The Family VIPs
"Don't touch that – that's dessert for our guests!"
        "You can't wear that dress – that's too fancy for today."
"One day we'll pull out that fondue pot or [insert other space-sucking kitchen gadget you have]"
        "Dangit – that Groupon for the [fun event] just expired – maybe next time."
Are you guilty of the "one day" syndrome?   How many things do you have in your life that are for special occasions only?  The fancy dress, the fine china, the awesome gift you saw at that little shop…
I know I have been guilty of saving things for a special occasion…and it never happens.  Or I forget about it.  Or I find something else.  Let me give you examples:
The fancy candle that I'll light for some occasion….and never do because when you have a house full of guests (with kids) the last thing you want to do is have an open flame sitting out.
The blasted bottle of champagne.  Why oh why do we always hold out on this one? *news flash – it's not the last one ever, and you are home with your love – why not get a little toasty and enjoy it – there's a bedroom close by!
That fondue pot?  Going on five years since I used it last.  What the heck?  "One day" we'll do tempura veggie fondue for the whole family.  "One day" we'll have a party and use it (my practical voice is saying this thing needs to get thee to Goodwill immediately – hot oil and toddlers dipping things?  Bad idea).
I've bought Christmas gifts in February.  By the time Christmas rolls around, I've forgotten about the damn thing hiding in the back of the closet and already bought something else.
My mother is a pro at making every day a "special occasion."  Although she loves birthdays, holidays and special events, fanciness isn't saved for the "one day."  She has been my example for how to treat my family as my top VIPs.  Instead of holding on to things, she gives freely and openly and invests just as much in a family dinner as she would for the President.
Growing up (and in our home now), every day is an opportunity for "special".  We can express gratitude, appreciation, respect and love every day.  We can break away from the norm and go on an adventure (in our own back yard), eat at the fancy restaurant (that looks a lot like our own kitchen), and dress up like princesses every day.  We can bring the "one days" in more and more, and allow for each day to be whatever we make it.
One of the biggies is respect – I love and respect my family enough to make an effort.  I love them enough to get up, get dressed, and work to make today a great one.  Yes, I get a "buy" some days.  I take a break, wear my sweatpants, and chill out.  And yet I still have the opportunity to make it special by even allowing those days when I'm fried to transform from ugh to ahh by adding in some spa time – painting our nails, taking a mommy time-out in the bathtub, or whatever I need to rejuvenate.
My family is important enough to me for me to put forth my best with them.  They don't come second fiddle, and they are worth the work – they are my priority, so why not do it up right?  Make as many days you can a special occasion – you are with the ones who matter most, so give them the best.
So, from my mama's home – and now my home – to yours, I offer you this handy-dandy printable (click on the little pop-out to download the PDF) of some fun ideas to make your family the top VIPs:
If you want to read more about how I grew up and how we rocked the special occasions, check out my mother's new book,
Creating a Haven of Peace: When You're Feeling Down, Finances Are Flat, and Tempers Are Rising
And on that fabulous respect note: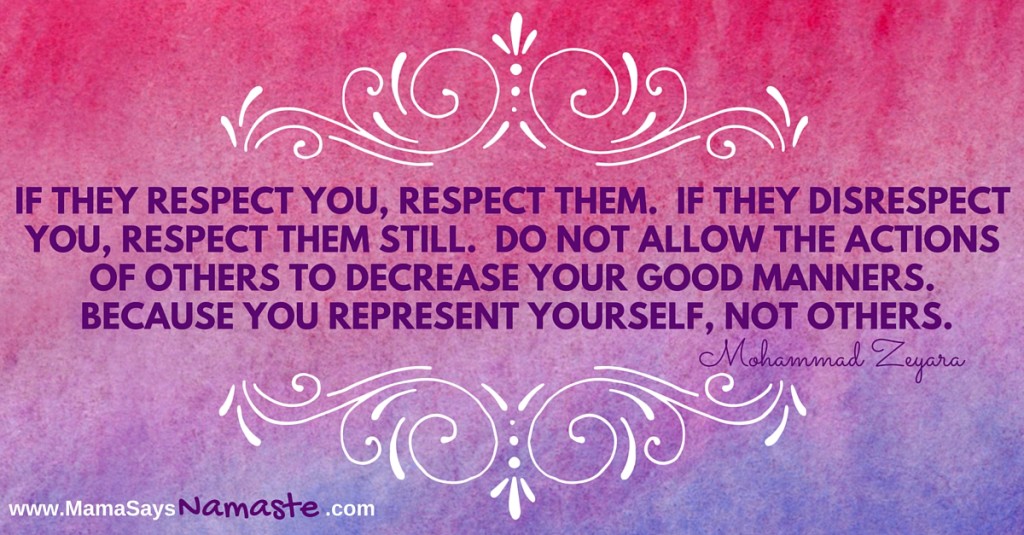 If you like the printable, let me know, and spread the love!